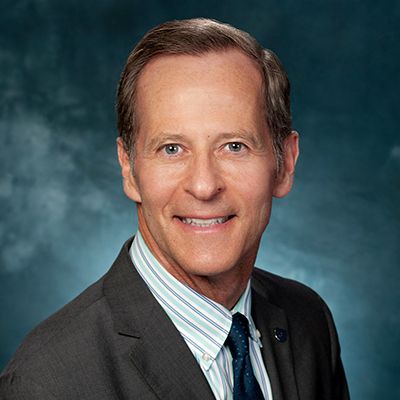 David Nash, MD, MBA
Founding Dean Emeritus at Jefferson College of Population Health
Dr. David Nash, a board certified internist, is the Founding Dean of the Jefferson College of Population Health on the campus of Thomas Jefferson University in Philadelphia, PA. Nash is a recognized national leader in helping to transform the healthcare workforce for a world of public accountability and transparency for all outcomes. His 23 books are a staple for graduate programs in medicine, health administration and public health throughout the country. For twenty years plus, he has led the Three Faces of Quality, the most widely attended course on quality and safety, under the auspices of the American College of Physician Executives, now called American Association for Physician Leadership, in the United States.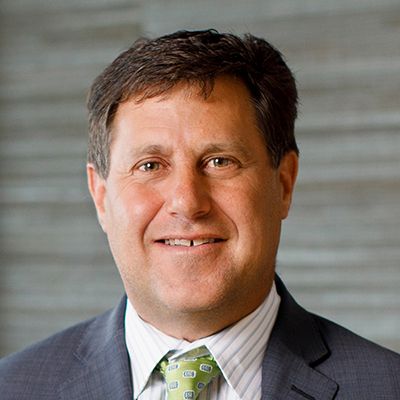 Scott Becker
Publisher Founder of Becker's Healthcare
Scott Becker previously served on the McGuireWoods LLP Board of Partners and served for nearly 15 years as chairman of the firm's national Healthcare department. McGuireWoods has one of the best-regarded healthcare practices in the world.
Scott is the Founder and the Publisher of Beckers Healthcare and Beckers Hospital Review and its related events and publications. Mr. Becker remains the Publisher and Chief Content Officer of Beckers HealthCare.
Scott also produces the Becker Group Business News, the Becker Private Equity Podcast, and the Becker Business Podcast.
Mr. Becker is a Harvard Law School Graduate and a University of Illinois undergraduate business school graduate in Finance and Accounting. He is also the author of four books and a CPA.
Wednesday's Keynote Presentation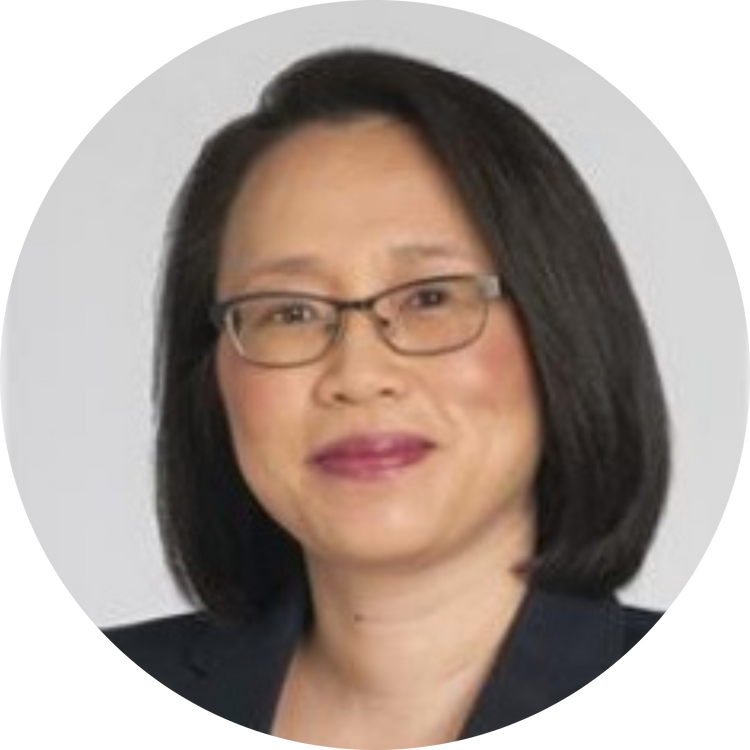 Jennifer Hockings, PharmD, PhD
Pharmacogenomics Clinical Specialist for the Department of Pharmacy and Center for Personalized Genetic Healthcare (CPGH) of Cleveland Clinic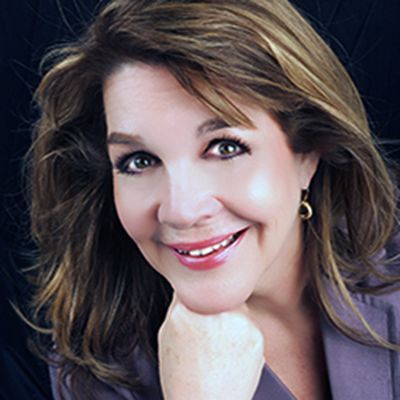 Katherine Capps
President of Health2 Resources and Co-Founder & Executive Director of GTMRx Institute
GTMRx Institute executive director Katherine (Katie) Capps' passion for "getting the medications right" draws 30-plus years of senior-level professional experience in health, health care delivery and value-based purchasing.
As co-founder, executive director and board member of the Institute, she collaborates with fellow board members to develop and execute the Institute's strategy bringing critical stakeholders together, focused on appropriate use of medications and gene therapies. In less than two years the Institute has grown to over 1200 members from 800 companies bound together by the urgent need to optimize outcomes and reduce costs by getting the medications right.
A gifted communicator, she cultivates and manages relationships with stakeholders across the health care and health policy spectrums.
Capps has a long history of collaboration in multi-stakeholder environments. As Health2 Resources' founder and president, she and her team have helped their clients meet advocacy, policy, outreach, awareness and business goals since 1998. In that capacity, she was instrumental in the launch of the Patient-Centered Primary Care Collaborative, now the Primary Care Collaborative.
Prior to establishing Health2 Resources, Capps served as president of the Alabama Healthcare Council reporting to a statewide CEO business community board. She managed the 76-member (350,000 lives) National Business Coalition on Health coalition's advocacy, measurement and purchasing efforts leading to a three-year, statewide value-based purchasing contract with the state's largest health plan.
Before that, Capps served for 12 years as a hospital administrator at both for-profit and not-for-profit hospitals located in metro and rural markets. She also served as executive director of a seven-county Medicare-certified home care agency holding company.
A noted health policy expert, she is frequently invited to write and speak on topics such as comprehensive medication management, value-based care, market-based health reform and the importance of primary and patient-centered care.
She has served as a board member for the National Business Coalition on Health, Washington Adventist Health Foundation, the Institute for Health and Productivity Management (advisory board) and the Healthcare Industry Access Initiative. She was also an early member of the purchaser committee for the National Committee for Quality Assurance and the National Advisory Board of NBCH.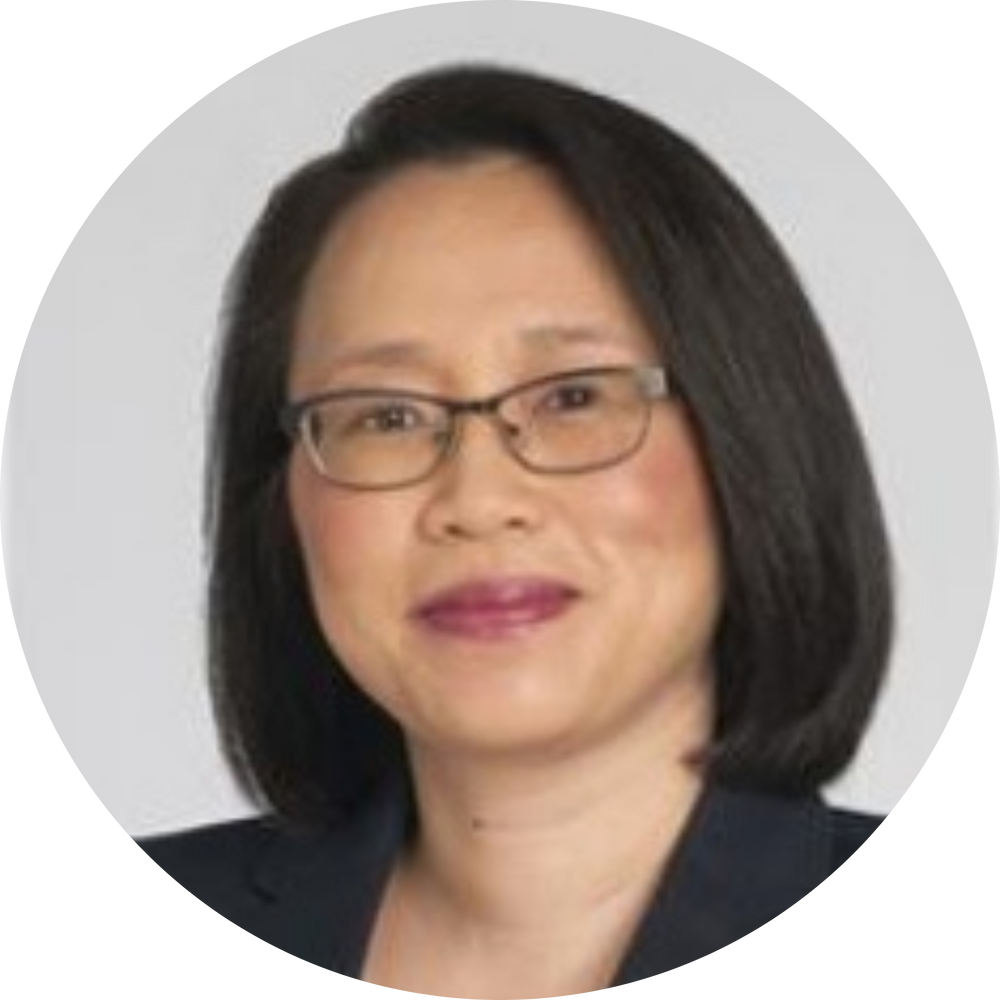 Jennifer Hockings, PharmD, PhD
Pharmacogenomics Clinical Specialist for the Department of Pharmacy and Center for Personalized Genetic Healthcare (CPGH) of Cleveland Clinic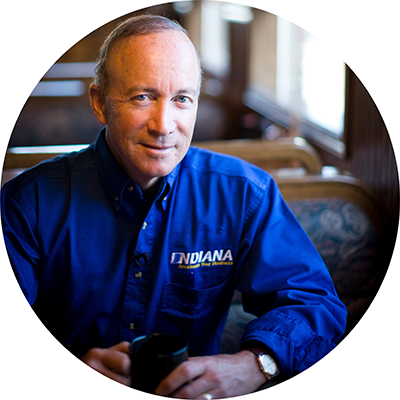 Mitchell E. Daniels, Jr.
President of Purdue University
Mitchell E. Daniels, Jr. is the 12th president of Purdue University and the former governor of Indiana.
He was elected Indiana's 49th governor in 2004 in his first bid for any elected office, and then re-elected in 2008 with more votes than any candidate in the state's history. During his tenure, Indiana went from an $800 million deficit to its first AAA credit rating, led the nation in infrastructure building and passed sweeping education and healthcare reforms.
After a series of transformations, which included the biggest tax cut in state history, the nation's most sweeping deregulation of the telecommunications industry and a host of other reforms aimed at strengthening the state's economy, Indiana was rated a top five state for business climate and number one for state infrastructure and effectiveness of state government as Daniels exited office. Indiana's business climate is now rated among the nation's best.
At Purdue, Daniels has prioritized student affordability and reinvestment in the university's strengths. Breaking with a 36-year trend, Purdue has held tuition unchanged from 2012 through at least the 2022-23 academic year. Simultaneously, room rates have remained steady, meal plan rates have fallen about 10%, and student borrowing has dropped 32% while investments in student success and STEM research have undergone unprecedented growth. It is less expensive to attend Purdue today than it was in 2012.
In recognition of his leadership as both a governor and a university president, Daniels was named among the Top 50 World Leaders by Fortune Magazine in 2015 and was elected to the American Academy of Arts and Sciences in 2019.
Prior to becoming governor, Daniels served as chief of staff to Senator Richard Lugar, senior advisor to President Ronald Reagan and Director of the Office of Management and Budget under President George W. Bush. He also was the CEO of the Hudson Institute, a major contract research organization. During an 11-year career at Eli Lilly and Company, he held a number of top executive posts including president of Eli Lilly's North American pharmaceutical operations.
Daniels earned a bachelor's degree from Princeton's Woodrow Wilson School of Public and International Affairs and a law degree from Georgetown. He is the author of three books and a contributing columnist in the Washington Post.
He and his wife Cheri have four daughters and seven grandchildren.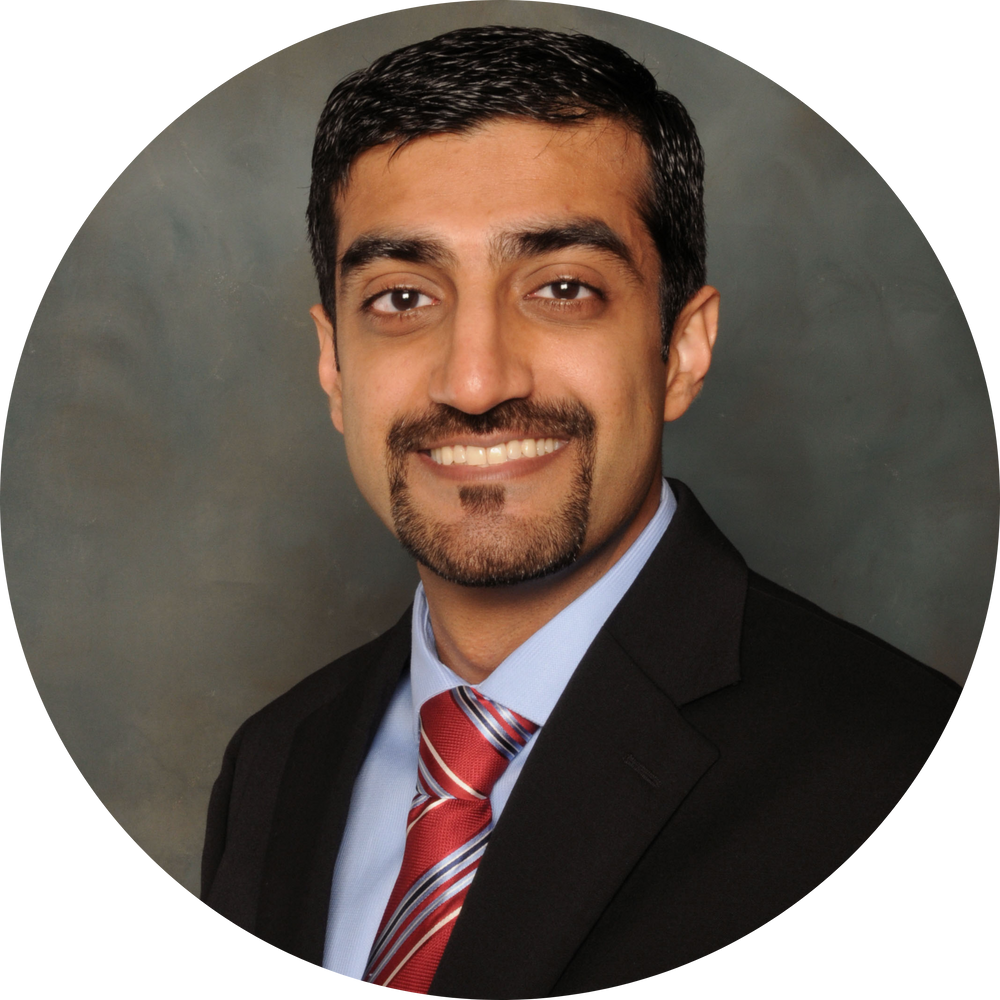 Rehan Waheed, MD
Senior Medical Director and CMIO of Healthcare Analytics Solutions of Quest Diagnostics
Dr. Rehan Waheed joined Quest Diagnostics in 2021 as Sr. Medical Director & Chief Medical Informatics Officer for Healthcare Analytics Solutions (HAS). In this leadership role at the critical intersection of medicine, informatics and business, he oversees clinical expertise for HAS businesses while also championing important initiatives to advance analytics in Public Health. Dr. Waheed is an advocate for action, leverages knowledge from other industries and is a proponent of value-based, patient-centered healthcare leveraging health information technology.
Prior to joining Quest, Dr. Waheed was a Director at Cerner Corporation leading efforts in the Federal sector. His other past roles also include Sr. Director in the Department of Integration & Transformation (DoIT) at The MetroHealth System, Sr. Consultant for Better Health Partnership, and Medical Officer at the Louis Stokes Cleveland VA Medical Center. He is board certified in Internal Medicine, he has a Lean Six Sigma Black Belt, Informatics Certificate and Emotionally Intelligent Leadership Certificate from CWRU Weatherhead School of Management. He continues to teach as an adjunct faculty at Baldwin Wallace and guest lecturer for other universities.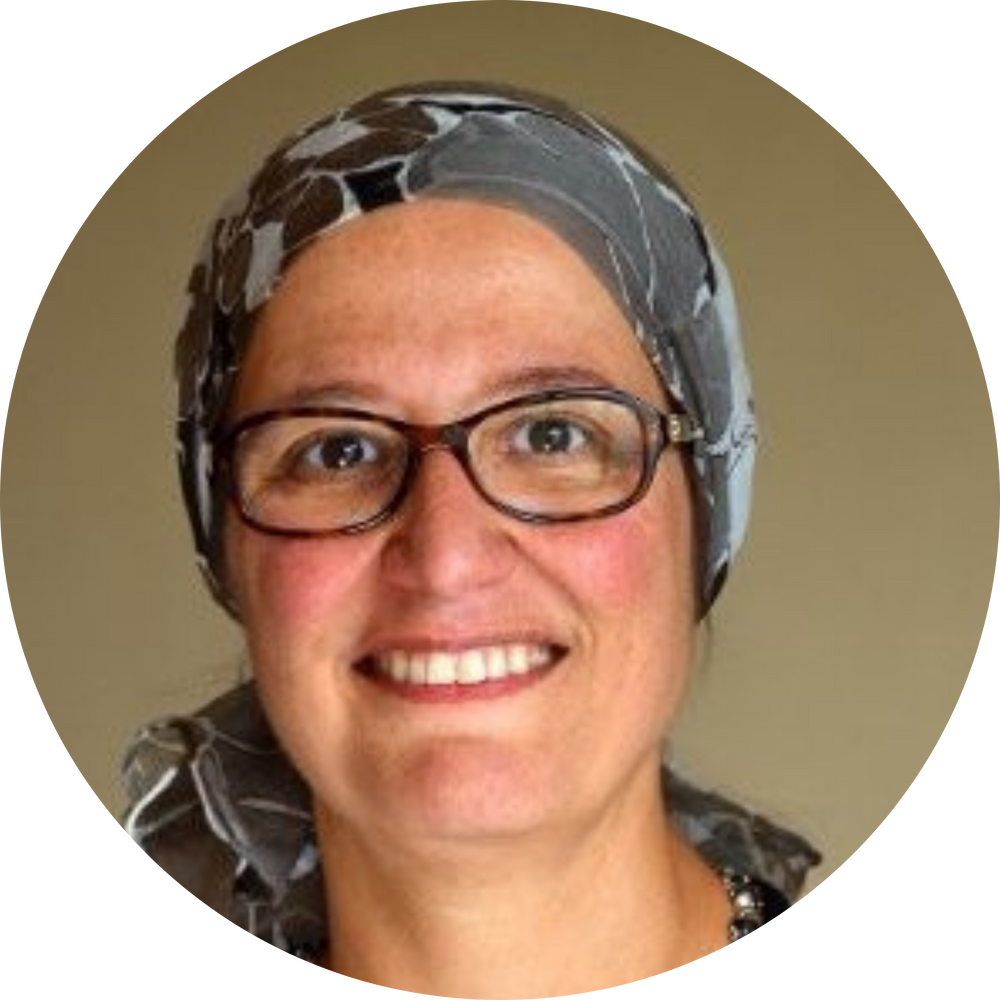 Gilan El Saadawi, MD, PhD, MS
Founder and CMO of Realyze Intelligence
Gilan El Saadawi, MD, PhD, MS, is an experienced practicing pathologist with a comprehensive background in research and academia. Gilan is the former CMIO at M*Modal where she led development of NLP solutions used at over 4,000 healthcare facilities. Gilan received her MD and PhD in Pathology from Ain Shams University in Egypt, as well as a master's degree in Medical Informatics from the University of Pittsburgh. Gilan was previously a managing consultant for CAP (College of American Pathologists) in addition to her role as assistant professor and Director of Medical Vocabulary Services at the University of Pittsburgh and UPMC.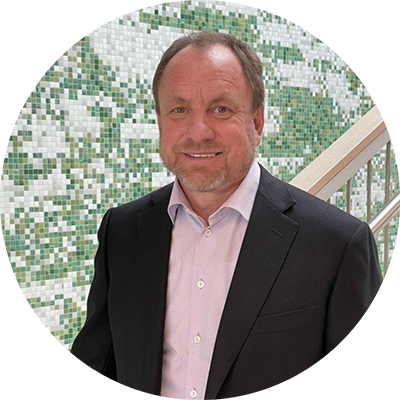 Mike Lukas
Vice President and General Manager, Health Systems Business Unit of Quest Diagnostics
Mike Lukas is the VP and General Manger of the Health Systems Business Unit of Quest Diagnostics, the nation's leader in the rapidly evolving diagnostic information services market. In his current role, Mike oversees a team of professionals that design, contract, and execute lab services agreements across the country within the hospital segment. He has led this business since Quest launched it in 2013. Mike joined Quest in 2007 as Vice
President of Finance. Prior to coming to Quest, Mike was at General Motors for 17 years where he held a wide range of progressively expanding responsibilities including Assistant Treasurer, Treasurer of GM's European
Operations, Director of Business Development, and Manager of Investor Relations. Mike graduated from the University of Notre Dame with an MBA in Finance and Saint Meinrad College with a BA in history. Mike makes his home in northern New Jersey with his wife and 3 children.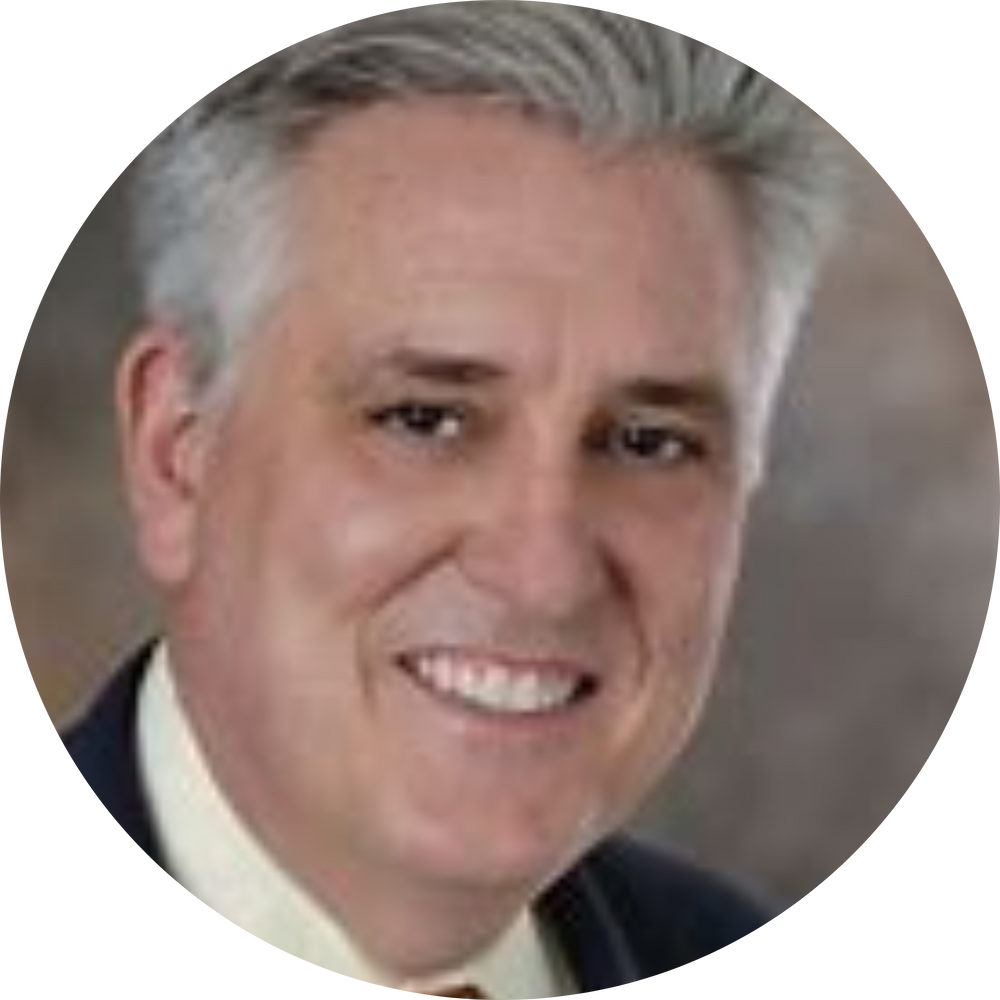 Jeffrey Kuhlman, MD
Chief Quality and Safety Officer of AdventHealth
Dr. Jeffrey Kuhlman is Senior Vice President and Chief Quality and Safety Officer for AdventHealth. Before joining AdventHealth, he served for 30 years as a Navy Physician, spending 16 years with the President and the White House as Physician to the President, Director of the White House Medical Unit, White House Physician, and Senior Flight Surgeon for Marine One. Dr. Kuhlman is triple board-certified in Aerospace, Family, and Occupational Medicine. He is board-certified in medical management, was awarded a certificate in traveler's health, and holds credentials as a Certified Professional in Patient Safety and a Certified Physician Executive.
As Physician to the President, Dr. Kuhlman coordinated comprehensive healthcare for the President and the First Family, oversaw medical care for the Vice President (and family), senior White House staff, and Cabinet rank members, was responsible for emergency medical actions and contingency planning of the White House Medical Unit integrated with the Secret Service details, and provided guidance and advice on all joint service, inter-agency, and international matters for medical contingency planning and operations supporting the continuity of the presidency and an enduring constitutional government with oversight of force protection, population health, and workplace health and safety programs for all workers and guests on the White House complex.
Dr. Kuhlman has traveled to over 90 countries reviewing their healthcare resources. His Global Health expertise includes the Certificate in Traveler Health by the International Society of Travel Medicine.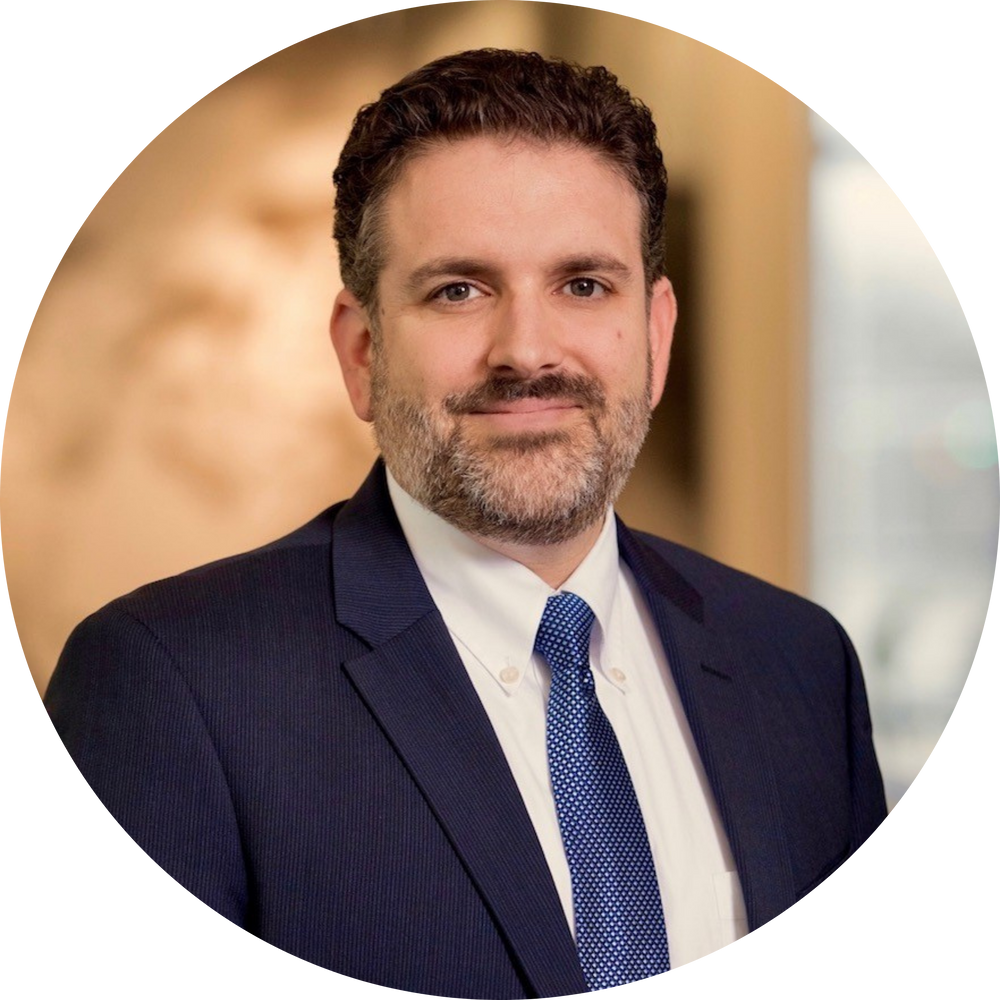 Peter J. Embí, MD, MS, FACP, FACMI, FAMIA, FIAHSI
President and CEO of Regenstrief Institute
Dr. Embí is an internationally recognized researcher, educator, and leader in the field of clinical and translational research informatics, with numerous peer-reviewed publications and presentations describing his innovations in the field. Dr. Embí serves as President and CEO of the Regenstrief Institute, and he holds related leadership roles at Indiana University and the IU Health System. He previously served in various leadership positions at The Ohio State University, including Interim Chair of Biomedical Informatics, Informatics Director of the OSU Center for Clinical and Translational Science, and Chief Research Information Officer at the OSU Wexner Medical Center. Prior to that, he was on the faculty of the University of Cincinnati College of Medicine, where he was the founding director of the UC Center for Health Informatics. Dr. Embí served as Past President and Chair of the Board of Directors of the American Medical Informatics Association and has served on numerous other national boards and advisory councils. Among his numerous awards and recognitions, Dr. Embí is a Fellow of the American College of Physicians, a Fellow of the American College of Medical Informatics, and a Fellow of the International Academy of Health Sciences Informatics.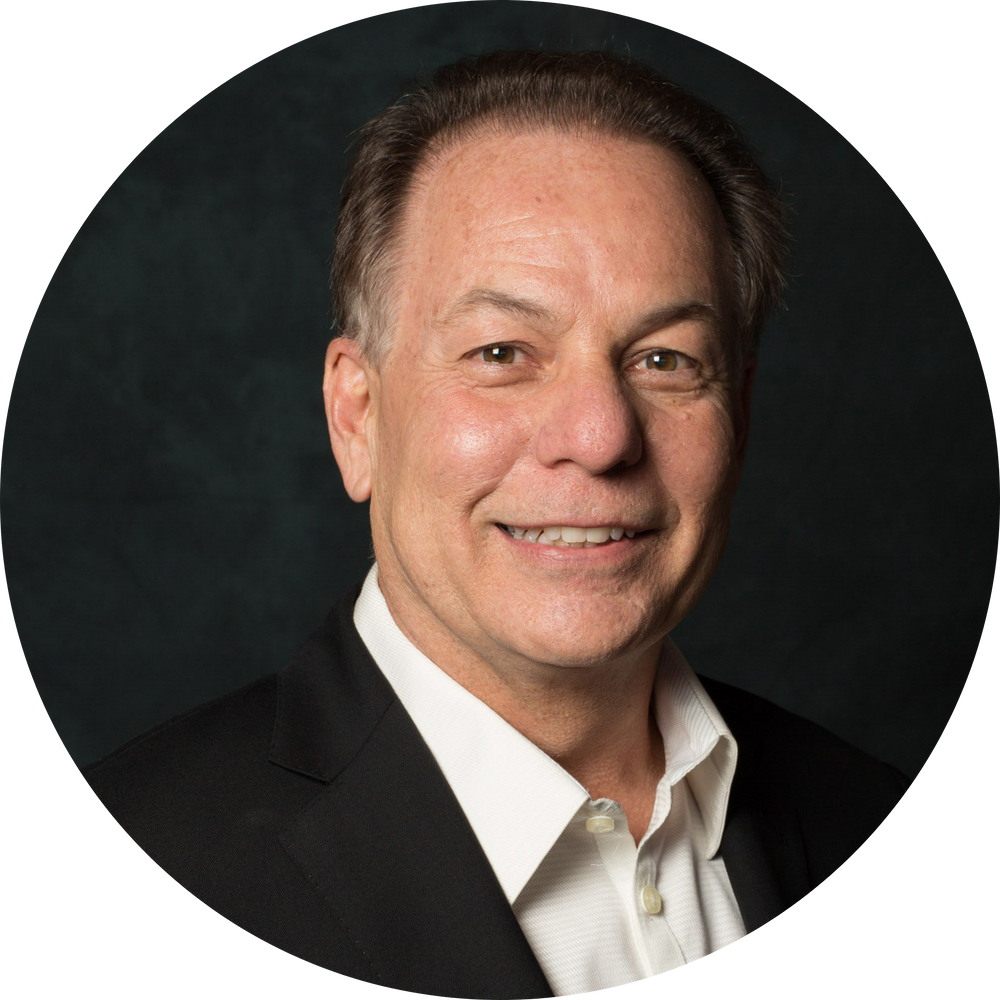 Anthony P. Morreale, Pharm.D. MBA, BCPS, FASHP
Associate Chief Consultant for Clinical Pharmacy Services and Policy of US Department of Veterans Affairs
Dr. Morreale serves as Associate Chief Consultant for Clinical Pharmacy and Policy for the Department of Veterans Affairs, Pharmacy Benefits Management in VA Central Office. He has led multiple initiatives focused on organizing, standardizing, and expanding the scope of clinical pharmacy practice throughout the VA. This has resulted in significant changes in pharmacy practice in areas such as Primary Care, Mental Health, Antimicrobial Stewardship, Hepatitis C, Pain, Anticoagulation and Substance Use Disorders.
Dr. Morreale is Board Certified in Pharmacotherapy and has external certifications in pharmacoeconomics, pharmacogenomics and complementary and alternative health. He has been the recipient of numerous professional recognitions and awards including being recognized as a Fellow of the American and California Society of Health Systems Pharmacists and is an honorary member of the United States Public Health Service. He is a past recipient of the ASHP Best Practice Award, ASHP Literature award for innovation, VA Under-Secretary's Innovation Award, JMCP Quality Reviewer Award for Accuracy and Thoroughness, Pharmacy Foundation of California Michelotti Public Health Prize, AMCP Steven G. Avey Award and most recently APhA Distinguished Federal Pharmacist award which recognizes sustained, exemplary and distinguished service to the profession.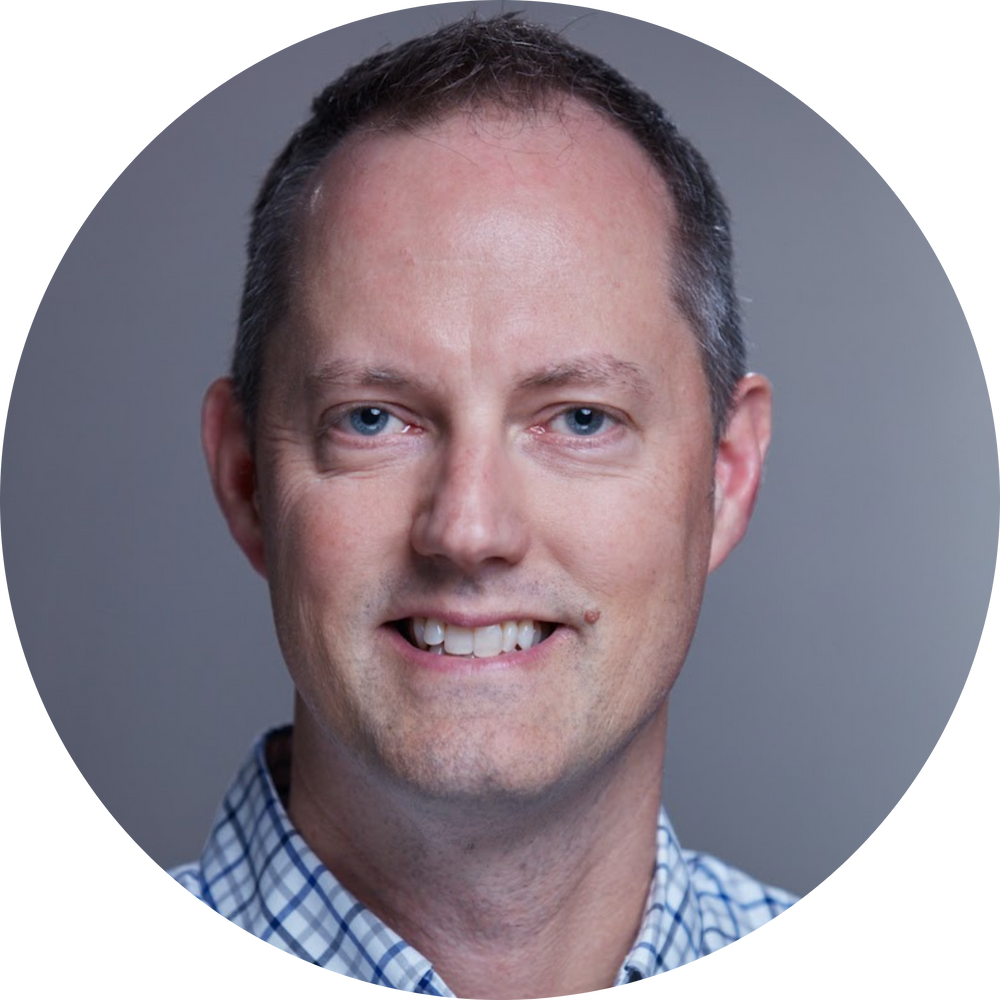 Todd Crosslin
Global Head of Healthcare and Life Sciences of Snowflake
Prior to leading the Healthcare and Life Sciences practice at Snowflake, Todd has spent 30 years in the industry, from provider roles in pharmacy and hospital environments to leading/serving software development teams.
As a former customer, Todd has seen the benefits of Snowflake's Data Cloud first-hand in a healthcare environment. Securely storing billions of records and democratizing that data to bring analytics to the point of care with no capital purchase (pay as you go), scalability on demand, and live data collaboration is a concept that is resonating across the industry.
The use cases are broad… from Payers to Providers, Genomics to Workflow Optimization, Pharmacy to Oncology, and Pharma to IoMT.
Todd works with Snowflake's Sales, Marketing, and Product teams, as well as external Partners to engage with current and potential customers to fully realize the potential of their data.
Outside of work, Todd supports Tottenham Hotspur of the English Premier League fanatically in the early mornings of the weekend which then allows him to spend time with his wife and four daughters in the many activities they are involved in.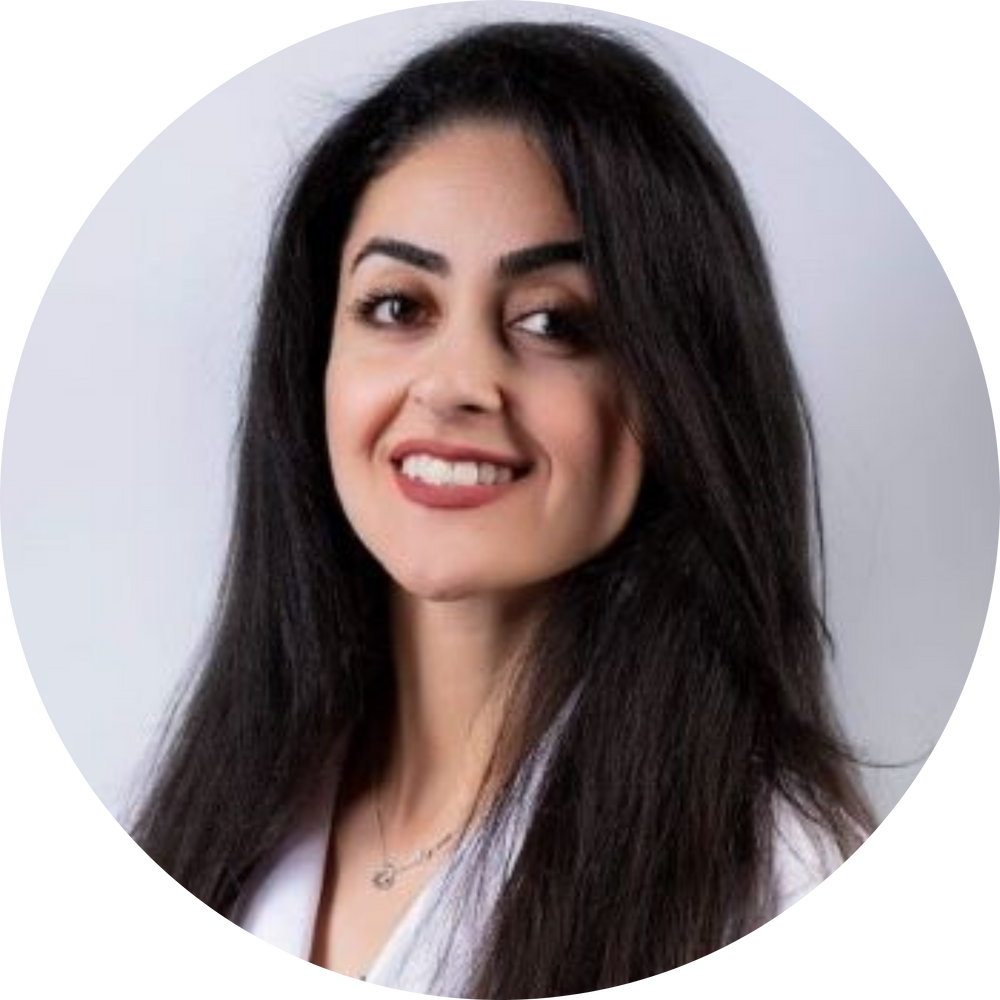 Behnaz Sarrami, MS, PharmD
Medical Science Liaison of AltheaDx and Director of Consulting at Missouri Pharmacogenomics Consulting, LLC
Behnaz is an expert in the field of pharmacogenomics (PGx) and a mentor to pharmacists who are establishing their own PGx consulting business. She received her Master's degree in Biochemistry from Georgetown University and her Doctorate in Pharmacy from Creighton University. Behnaz is host of the PGx for Pharmacists on Pharmacy Podcast Network and has been a contributor of Washington University's Public Health blog, GoodRx and written multiple CE's on PGx found at CEImpact. Staying true to her passion, Behnaz serves as a consultant for grant-funded research projects which aims to increase medication adherence in older adults who are home-bound so they can continue to live independently in their own home.
Behnaz's favorite quote she lives by:
Know what sparks the light in you so that you in your own way can illuminate the world ~ Oprah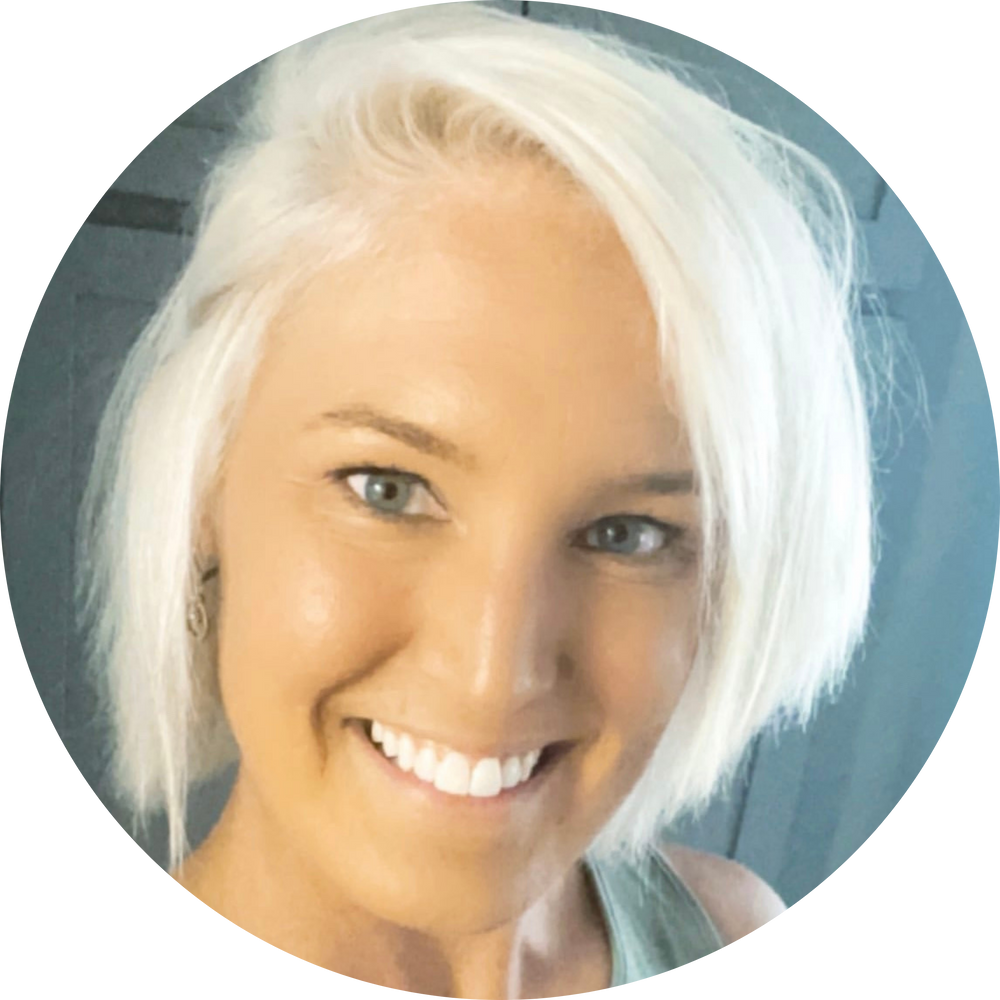 Kandace Schuft, PharmD
Senior Clinical Content Specialist - Pharmacogenomics of Wolters Kluwer
Kandace Schuft, PharmD, is Senior Clinical Content Specialist – Pharmacogenomics for Wolters Kluwer, working collaboratively within the drug information team to critically review and evaluate scientific, clinical, and product literature in order to create and maintain existing core pharmacology content, contributing to both referential and embedded products. Prior to joining Wolters Kluwer, she was employed as a clinical support pharmacist at OneOme, where she was responsible for clinical consultations and development of medical educational materials. Dr. Schuft also spent several years working as a clinical pharmacist in home infusion, inpatient pharmacy, medication therapy management, and specialty pharmacy. She earned her Doctor of Pharmacy and Bachelor of Arts degrees from the University of Minnesota and completed a post-graduate pharmacy practice residency and pharmacogenomics certification program.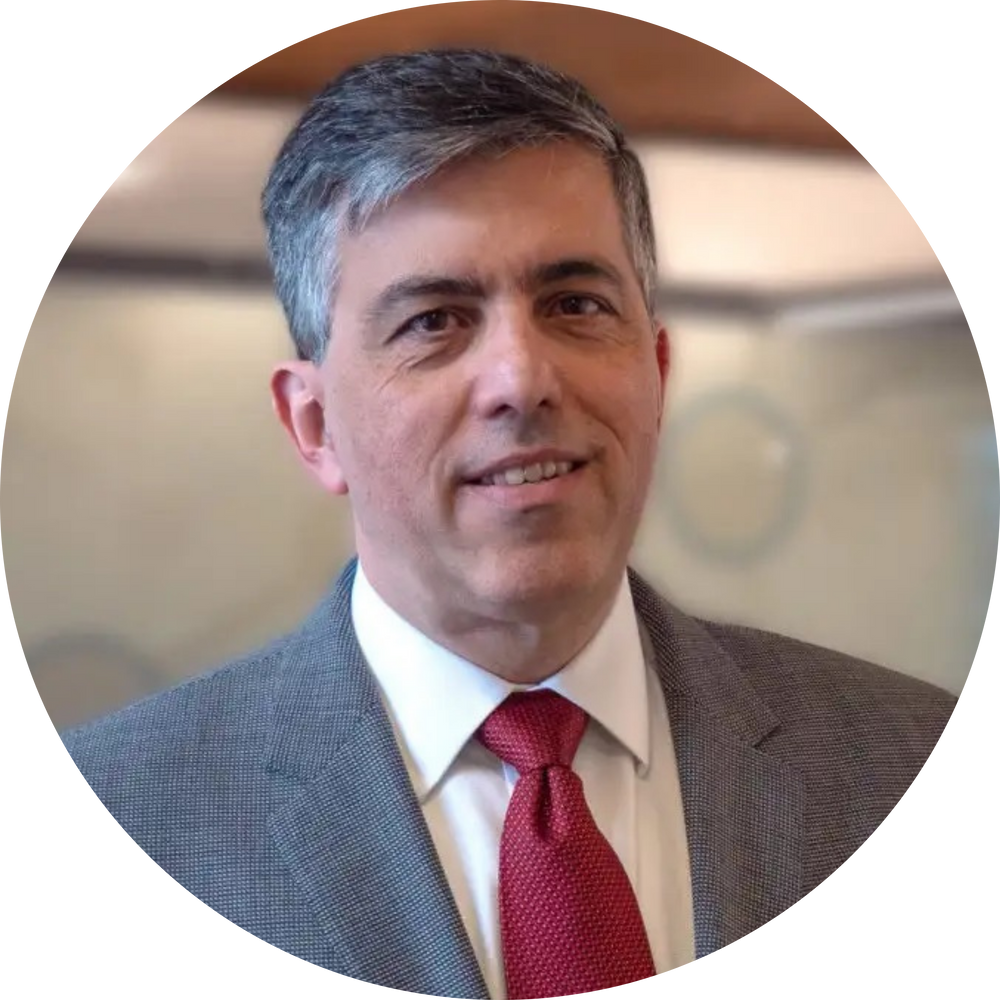 Umberto Tachinardi, MD, MS, FACMI, IAHSI
CIO of Regenstrief Institute
With decades of experience in biomedical informatics, Dr. Umberto Tachinardi has a history of successfully developing and implementing health informatics technologies in organizations of all sizes.
As Regenstrief Institute's CIO, he leads the Regenstrief Data Services (RDS) group. He also is responsible for informatics areas of large projects for the Indiana University School of Medicine. These include the Precision Health Initiative, Indiana Center for Translational Sciences Institute and the Indiana University Simon Comprehensive Cancer Center.
His research interests include clinical and translational research informatics, health analytics and precision health. His current roles also include being the site PI for the NCATS/NIH's N3C-Honest Data Broker; the NCI's Big Ten-EHRC; and the Greater Plains Collaborative of PCORnet.
Before joining Regenstrief, he was responsible for building and operating University of Wisconsin (UW) Health's translational research resources such as data warehouses and new functions in the electronic health record systems. Dr. Tachinardi served as the associate dean for biomedical informatics at the School of Medicine and Public Health, University of Wisconsin-Madison and as the chief research information officer at UW Health in Madison, Wisconsin.
Dr. Tachinardi is a fellow of the American College of Medical Informatics (ACMI) and a longtime member of the American Medical Informatics Association (AMIA) and has served in several leadership roles for the organization. In 2020 he was appointed a Fellow of the International Academy of Health Sciences Informatics.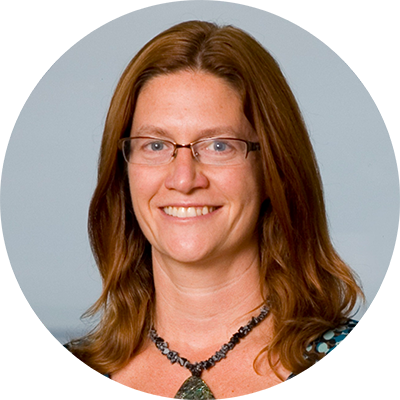 Kristine Ashcraft
Medical Director for Pharmacogenomics of Invitae
Kristine Ashcraft is a molecular biologist by training and the Medical Director for Pharmacogenomics at Invitae. Ms. Ashcraft was the Chief Executive Officer of Youscript, Inc. prior to acquisition by Invitae. She has worked in precision medicine since 2000 and was recently named one of the 25 Leading Global Voices in the space. Ms. Ashcraft has authored multiple publications on the clinical and economic benefits of pharmacogenomic testing including one lauded as one of the most influential publications at a recent AMIA meeting. She has been interviewed by numerous media outlets including the New York Times, the Wall Street Journal, and NBC Nightly News and has spoken at numerous Precision Medicine Conferences. She is committed to being a catalyst in the adoption of precision medicine.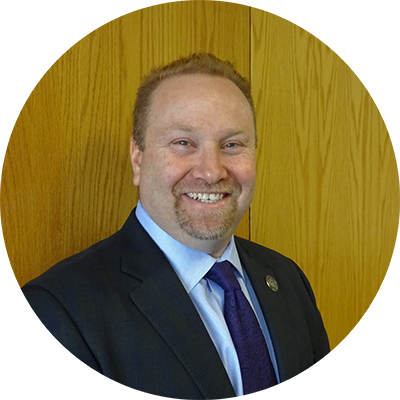 Matthew Katz
Principal of MCK Health Strategies, LLC.
Matthew Katz has more than 25 years of health policy experience in health care insurance design, state and federal legislation, and practice management, focusing on value-based payment models and improvements in billing, claims processing and payment, and medical practice health information technology integration. Mr. Katz is the Principal of MCK Health Strategies, LLC.
Mr. Katz was previously the EVP/CEO of the Connecticut State Medical Society, from early 2006 until the end of 2019. A former director of Private Payer Advocacy and director of the Practice Management Resource Center at the American Medical Association, Mr. Katz also worked in the AMA's Private Sector Advocacy unit and health policy development division on physician reimbursement and payment formulas along with national and state-based health policy. Mr. Katz also worked in contracting review and negotiations for Northwestern Memorial Hospital, as well as the American Academy of Pediatrics helping coordinate coding, reimbursement and practice management. Mr. Katz also has worked for Medica Health Plans and Allina Health Systems along with United Healthcare as a Medicare and Medicaid analyst, focusing on physician network development and patient access.
Mr. Katz previously sat on the board of the Physician Advocacy Institute, Inc., a national non-profit that advances fair and transparent payment policies by payers. Mr. Katz helped establish HealthyCT, a COOP insurance entity that provided insurance coverage to more than 40,000 Connecticut residents. He also helped form one of the nation's largest national ACOs administered by physicians. In addition, Mr. Katz helped create CTHealthlink, a Connecticut Health Information Exchange.
Mr. Katz holds a bachelor's of science degree in History and Sociology from the University of Wisconsin and earned his Master of Science in Health Services Research and Policy from the University of Minnesota School of Public Health.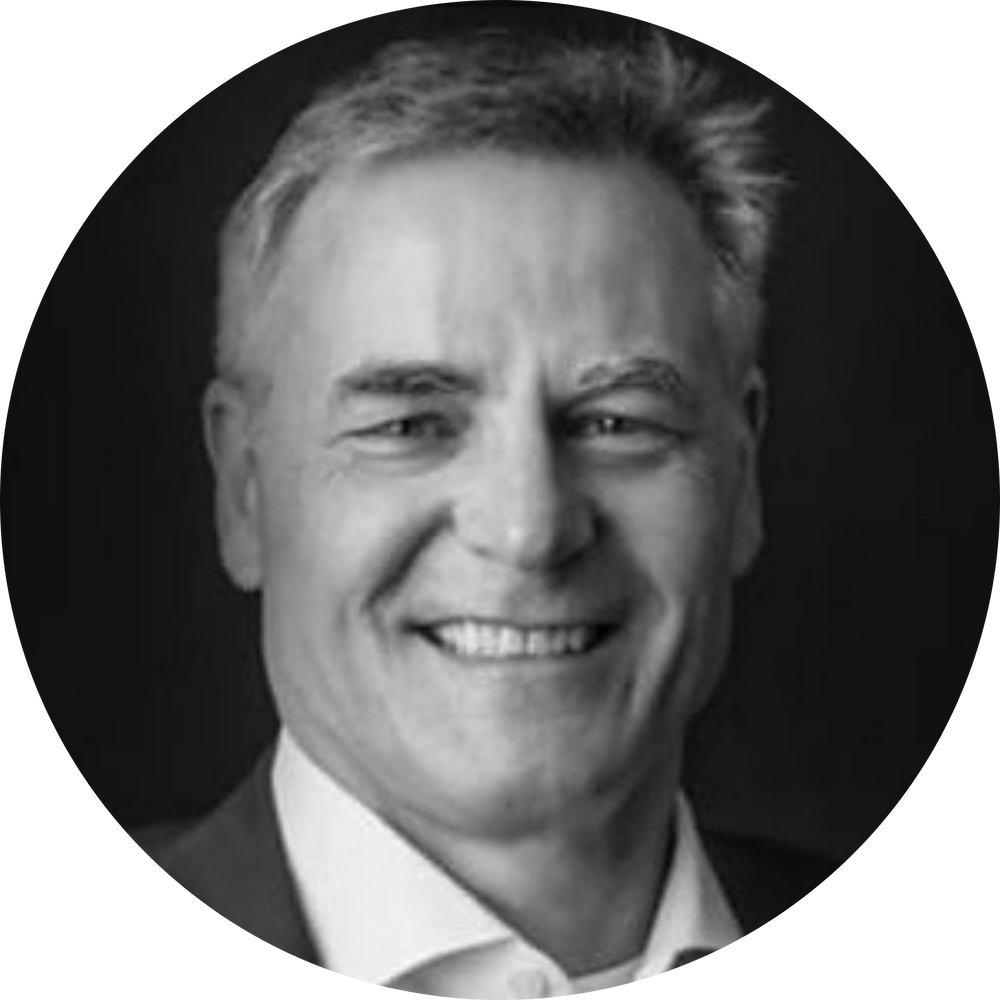 Brian D. Patty, MD, CHCIO
CMIO of Medix Technology
With over 20 years experience in healthcare informatics, Dr. Patty is currently CMIO at Medix Technology where he is part of the Consulting and Advisory team providing services across the full duration of an organization's Epic journey including implementation planning, implementation project directorship, post-live performance improvement, physician satisfaction and efficiency improvement and Epic optimization. Previously, Dr Patty was Vice President Clinical Information Systems and Chief Medical Informatics Officer (CMIO) at Rush University Medical Center where he oversees the optimization of Epic and related clinical applications.
He was named as one of 30 leading CMIO Experts by Health Data Management Magazine in 2016 and again in 2017 and one of 50 Hospital and Health System CMIOs to Know by Becker's Hospital Review in 2017. Dr. Patty's long-standing quest to promote quality improvement through evidence-based medicine led to an AMDIS Award in 2005 for his success in a CPOE implementation at a community hospital and ultimately to his role as the CMIO for HealthEast. In 2011 Dr. Patty received another AMDIS award for his championing the EHR's role in the quality improvement efforts at HealthEast. He was also named to Modern Healthcare's Top 25 Clinical Informaticists in that same year and was the winner of the 2012 Healthcare Informatics/AMDIS IT Innovation Advocate Award.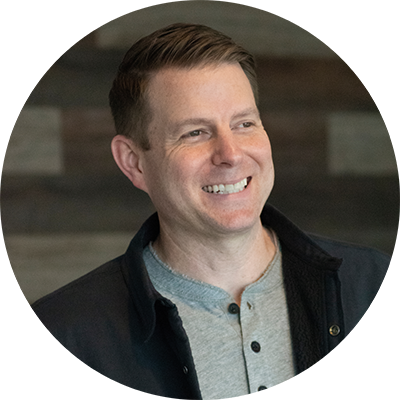 Brad Bostic
CEO and Chairman of hc1
Brad Bostic has been founding, leading, and investing in high-growth technology companies for the past 25 years. Frustrated by the prevalence of one-size-fits-all, trial and error patient care, Brad founded hc1 to save lives, save money, and eliminate wasteful practices with precision health insights that empower patients, providers, and health plans to make tailored care decisions. Recognized as an innovator, investor, entrepreneur, and business advisor, Brad Bostic's transformational leadership has rapidly propelled growth and enterprise value in public and private companies yielding billions in market value. He has been recognized as a premier business leader, awarded as the "2020 Dynamic Business Leader of the Year" by the Indiana Chamber of Commerce, honored as a "Becker's Healthcare Top Entrepreneur" by Becker's Healthcare, and named to Indianapolis Business Journal's "40 Under 40" list of Indiana's high impact business leaders.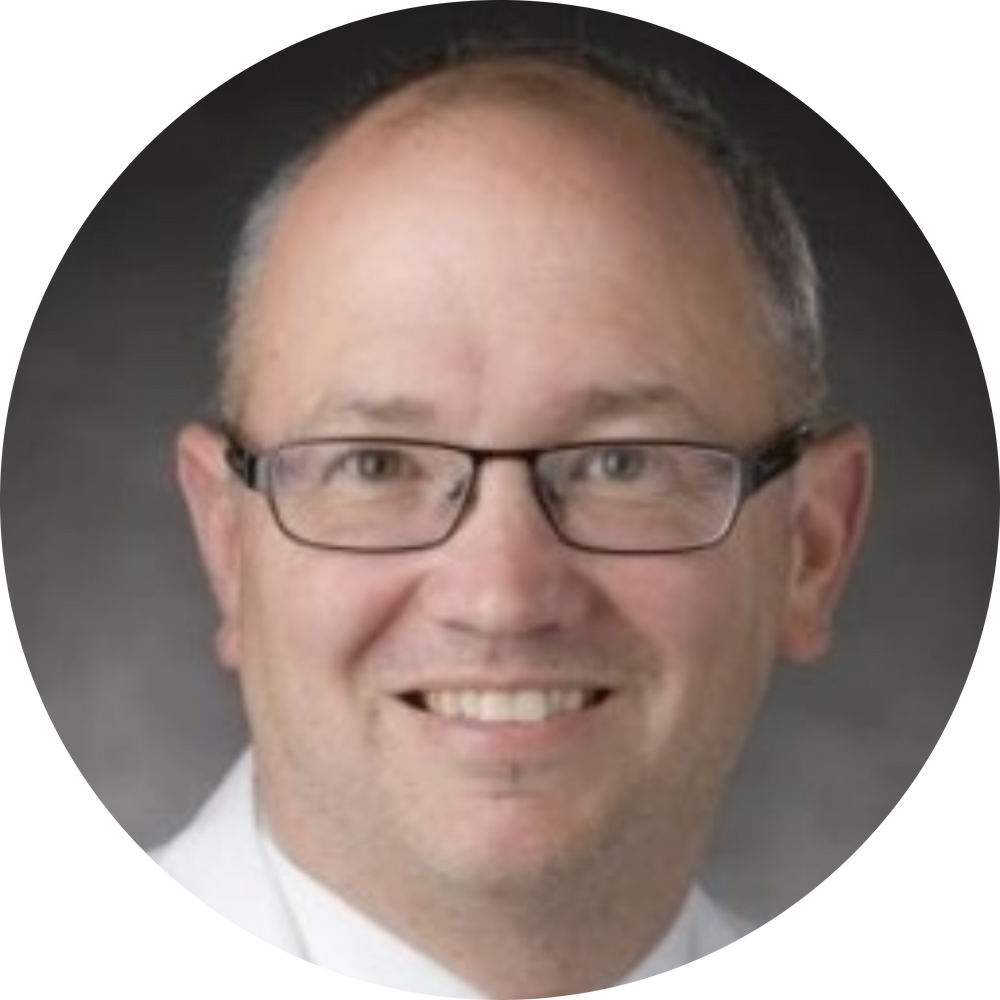 Yuri Fesko, MD
Executive Medical Director of Medical Affairs, Quest Diagnostics
Yuri Fesko, M.D., is Executive Medical Director of Medical Affairs, Quest Diagnostics.
As a leading oncologist, Dr. Fesko plays a key role in helping Quest advance the field of precision medicine and give new hope to people with cancer. Prior to joining Quest in 2017, Dr. Fesko was Director of Medical Oncology at the Duke Cancer Institute in Raleigh, North Carolina, where he was responsible for the oncology service line and development of inpatient oncology, multiple network sites and infusion centers. He also was responsible for strategies including the determination of appropriate clinical trials for population and resource utilization.
Dr. Fesko received his bachelor's degree and medical degree from Case Western Reserve University School of Medicine. He is certified by the American Board of Internal Medicine in hematology and medical oncology.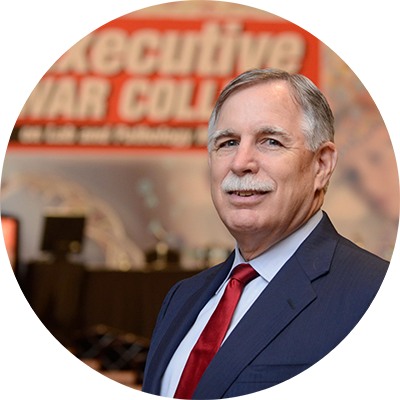 Robert Michel
Editor-in-Chief of DARK Daily and The Dark Report
Robert L. Michel is Editor In Chief of The Dark Report, an intelligence service and publication providing economic and strategic assessment of the clinical laboratory industry for senior executives and pathologists that was founded in 1995. He produces the Executive War College on Laboratory and Pathology Management, held every May. This meeting has an international reputation as a source of innovative and effective management strategies and business models for pathologists and laboratory executives.
In 2006, Michel established www.DarkDaily.com. His DarkDaily e-briefings are now read each day by more than 21,000 people in 186 different countries around the world.
Beginning in 2003, he co-produced "Frontiers in Laboratory Medicine" (FiLM) each January in the United Kingdom. For 12 year, beginning in 2005, he co-produced "Executive Edge" in Toronto, Canada for pathologists and laboratory administrators in that country. Since 2008, he co-produced several "The Business of Pathology" conferences in Sydney, Australia.
Mr. Michel has been at the forefront of the effort to introduce quality management methods into healthcare and laboratory medicine. Each September since 2007, he has produced "Lab Quality Confab and the Process Improvement Institute," which has become an international conference on the use of Lean, Six Sigma, ISO 15189 and similar quality management methods in laboratories and hospitals.
During recent years, Mr. Michel has participated in conferences and visited laboratories in Argentina, Australia, Brazil, Canada, China, Columbia, Dominican Republic, Egypt, Germany, Ireland, Japan, Korea, New Zealand, Panama, Saudi Arabia, Romania, South Africa, and the United Kingdom. This has provided an international perspective to his understanding of healthcare trends and developments in laboratory medicine.
Mr. Michel's expertise is strategic analysis, corporate planning and market trend assessment. Formerly he was Director of Strategic Analysis and Special Projects for the regional laboratory division of Nichols Institute prior to, and through, the merger with Corning Clinical Laboratories (now Quest Diagnostics Incorporated). Mr. Michel's corporate experience includes executive positions with Procter & Gamble Distributing Company, Financial Corp. of America and Centex Corporation.
Mr. Michel has been quoted by The Wall Street Journal, New York Times, Associated Press, Berliner Tagesspiel, Munich Händelsblatt, Modern Healthcare, CAP Today, Clinical Laboratory News, MLO, Medical Laboratory World, along with other laboratory publications. He co-authored several major assessments of the laboratory industry. He is frequently used as a strategic consultant by integrated hospital systems, commercial laboratories, pathology practices, and diagnostic manufacturers. His extensive site visits to innovative laboratory organizations throughout the United States, Canada, Europe, Australia, Asia, and South America provide Mr. Michel with an unmatched perspective on the management trends now shaping clinical laboratories and the pathology profession.
He attended University of California at Los Angeles (UCLA), earning a B.A. in Economics. He is a winner of the Newsletter and Electronic Publisher's Association prestigious "Best Investigative Reporting" Award and is listed in Marquis' Who's Who in Healthcare and Medicine.
For more on Robert L. Michel: http://www.darkdaily.com/about-dark-daily/about-robert-michel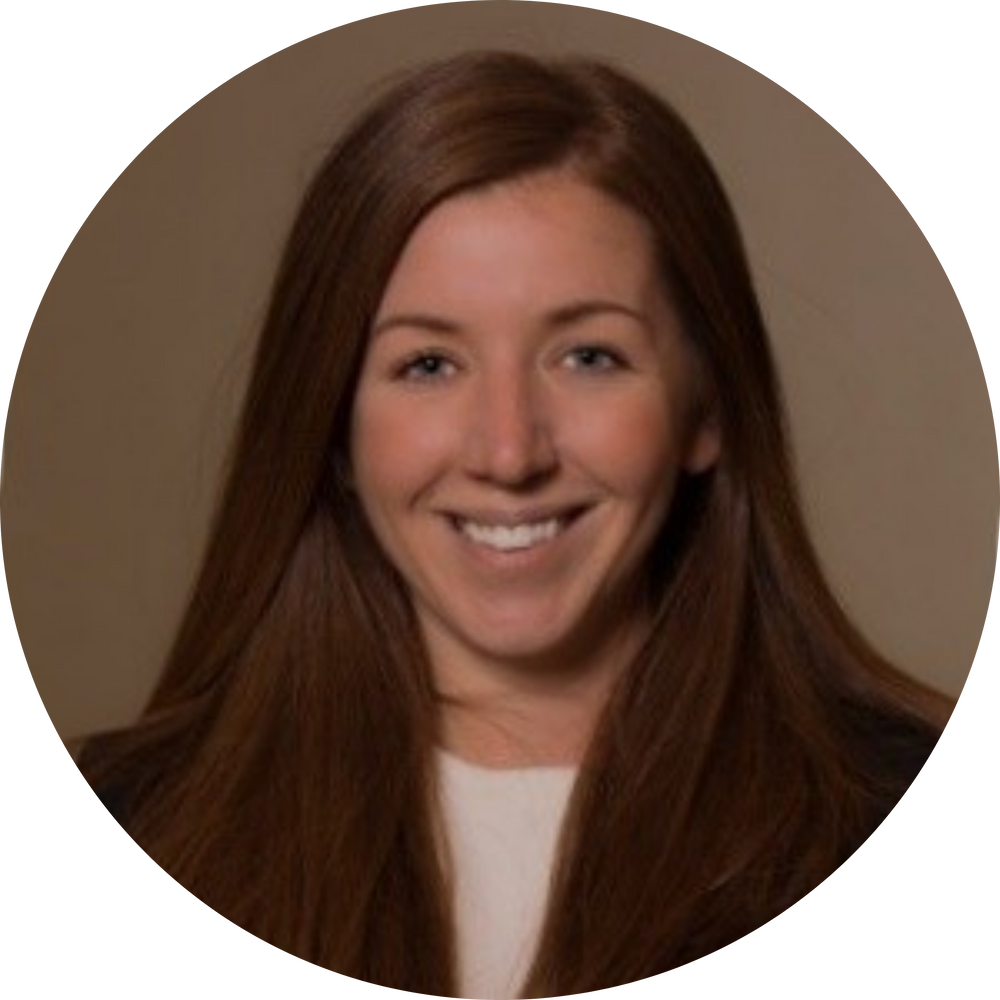 Molly Gamble
Vice President of Editorial at Becker's Healthcare
Molly oversees the editorial direction of Becker's Hospital Review, including web content, print issues and E-weeklies. Molly earned a degree in journalism with a minor in interdisciplinary peace and justice from Marquette University in Milwaukee.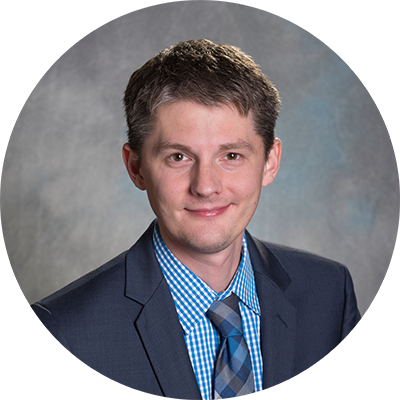 Jordan Olson, MD
Division Chief, Clinical Pathology Informatics and Quality of Geisinger
After growing up in northern Wisconsin, Dr. Jordan Olson did his undergraduate and medical schooling at the University of Wisconsin-Madison. He then went to Penn State Hershey Medical center and became fascinated with system-level changes and informatics. The Penn State Department of Pathology and Laboratory medicine gave him the tools to work on large scale issues, and multi-departmental projects. Dr. Olson completed a residency in clinical pathology focusing on informatics-related issues, and a fellowship in transfusion medicine while at Penn State Hershey Medical Center. He is board certified in Clinical Pathology, Transfusion Medicine, and Clinical Informatics.
After residency, Dr. Olson joined the Geisinger Health system, where he is the Division Chief of Clinical Pathology informatics. He is also the medical director of Geisinger Bloomsburg Hospital Laboratory and Geisinger Shamokin Hospital Laboratory. Dr. Olson performs clinical work on the transfusion medicine and apheresis services, as well as performing clinical pathology sign-out. He focuses on laboratory quality improvement and efficiency through informatics tools and automation. He is heavily involved in developing reflexive testing algorithms to add value for clinicians, developing and deploying the laboratory formulary, and innovative efforts to provide care to patients in non-traditional formats.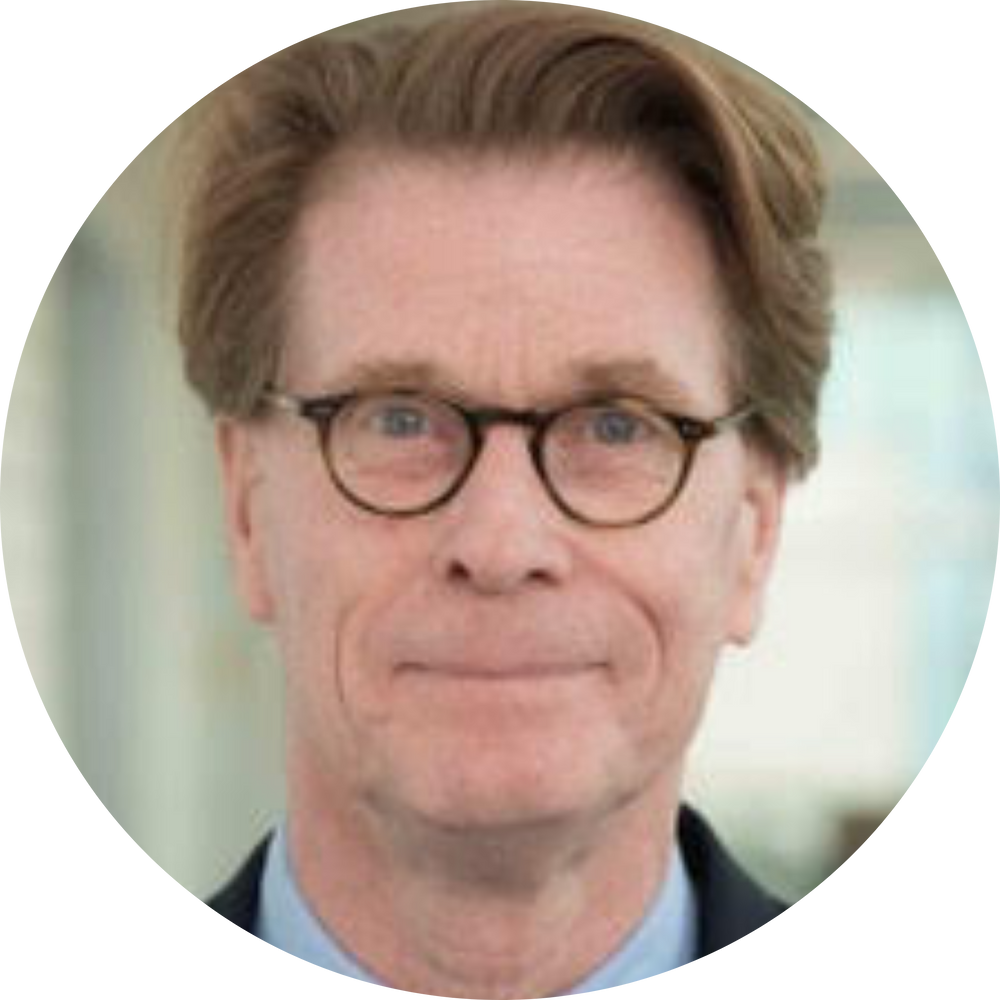 Richard M. Peters Jr., MD
Assistant Professor of Population Health at The University of Texas
Assistant Professor Population Health at The University of Texas at Austin Dell Medical School. Currently working with The University of Texas System's Health Intelligence Platform (UT-HIP) team on advanced data and claims analytics and intelligence. Former CIO at Dell Medical School, Emergency Physician with Kaiser-Permanente in Southern California and co-founder: Oceania, electronic health records (EHR) company acquired by Cerner; iTRUST, web-based EHR acquired by GE Healthcare; ScratchTrack, digital rights management company funded by Verisign; PTRx, pharmacy benefits management company (PBM), now part of OptumRx; and, Rocket Technology Labs which built Ekko a universal inbox and integrated messaging app. Former member Board of Directors for the revenue cycle management (RCM) company, Medical Present Value (MPV), acquired by Experian and currently President, U.S. Board of Trustees for the international maternal and child health NGO, SurfAid.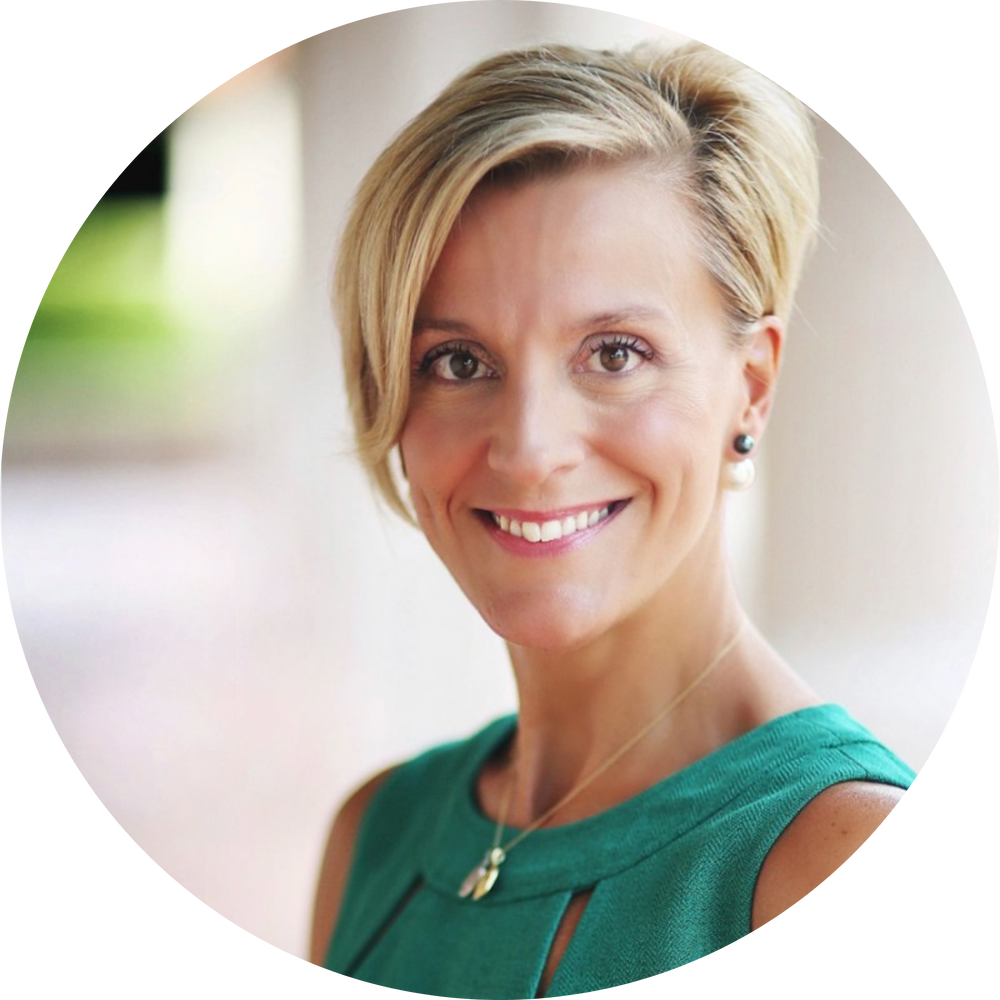 Stephanie Lahr, MD, CHCIO
CIO and CMIO of Monument Health
Dr. Stephanie Lahr is the CIO and CMIO at Monument Health, based in Rapid City, South Dakota. She joined Monument Health in April 2016, as the CMIO as they began an organizational transformation through a systemwide EHR Unification. She led the clinical aspects, data conversion strategy and the incorporation of multiple Community Connect sites. In January of 2018, Dr. Lahr added the role of CIO and is now responsible for the strategy and management of the Information Technology Division. Dr. Lahr is an experienced informaticist, change agent and leader. Her passion lies at the intersection of improving healthcare delivery through the use of technology.
She is currently the chair of the Epic Community Connect Steering Board, she is on the South Dakota state HIE board, she is an active member of AMDIS and CHIME, and remains connected to her community as board member for the United Way of the Black Hills. Dr. Lahr is also an advocate and mentor for women in HealthIT and has shared her experience and advice on several podcasts and educational sessions.
Stephanie attended medical school at the University of Texas Medical Branch in Galveston, Texas. She completed Obstetrics and Gynecology residency at Washington University in St Louis, but her heart drew her to complete her training in Internal Medicine which she then completed at UTMB in Galveston. She is Board Certified in Internal Medicine and in 2015 became Board Certified by the American Board of Preventive Medicine in Clinical Informatics. She has also completed the CHIME CIO Bootcamp and is a certified CHCIO.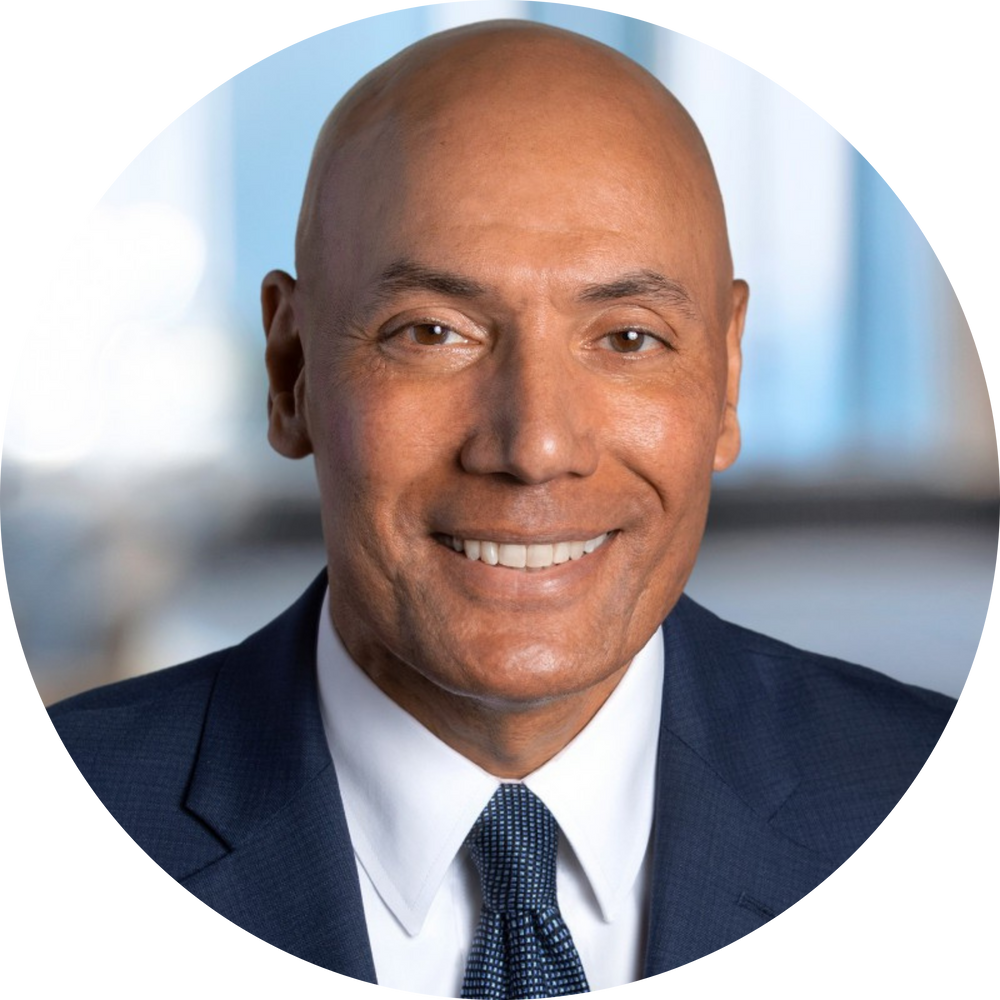 Albert Villarin, MD, FACEP
Vice President and CMIO of Nuvance Health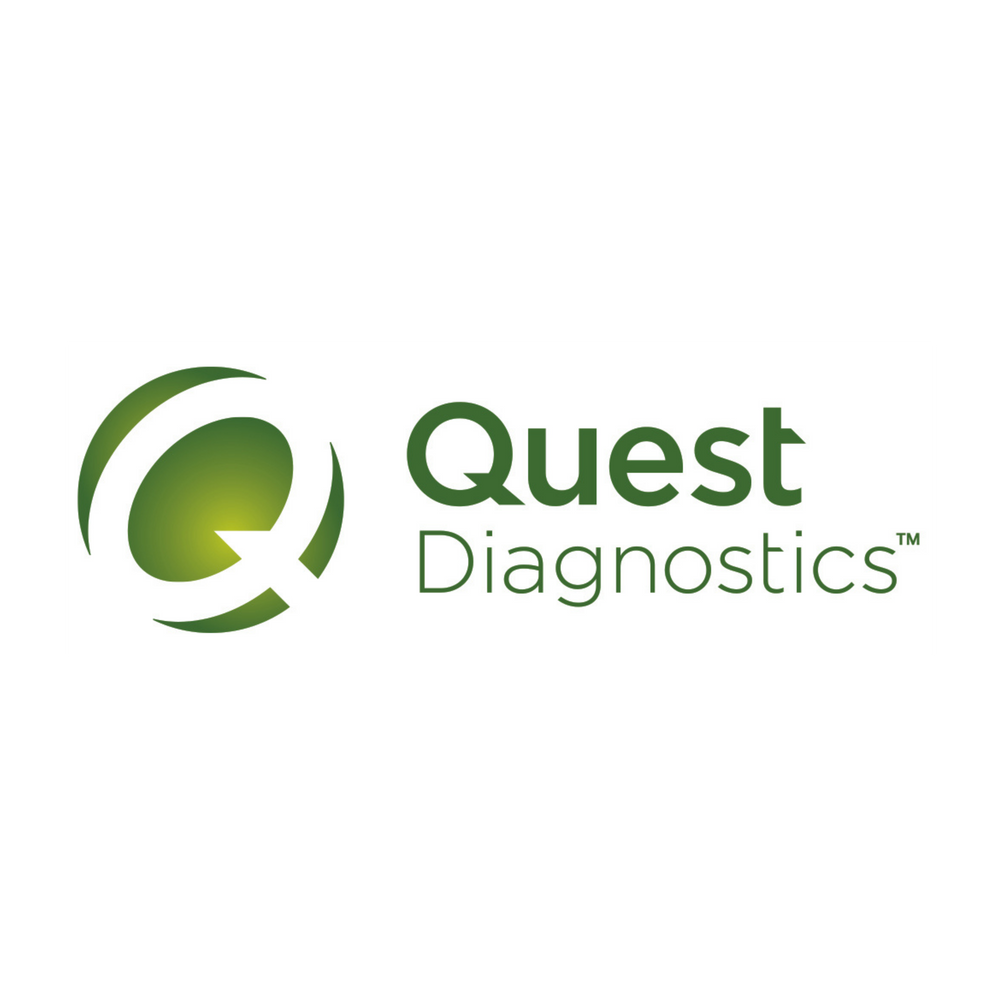 Quest Diagnostics
Quest Diagnostics empowers people to take action to improve health outcomes. Derived from the world's largest database of clinical lab results, our diagnostic insights reveal new avenues to identify and treat disease, inspire healthy behaviors and improve health care management.
As the world's leading provider of diagnostic information services, we offer an innovative portfolio of health technology solutions, data analytics, and medical, scientific, and data expertise that help you make informed decisions that can positively impact patient care.
We work with healthcare organizations to deliver end-to-end service that is tailored to each organization's specific needs. You can count on Quest for support at any state of your lab stewardship journey towards precision healthcare, to help ensure the right test is performed on the right patient, at the right time, at the right point of care, and at the right price.
Amazon Web Services
For over 15 years, Amazon Web Services has been the world's most comprehensive and broadly adopted cloud offering. AWS has been continually expanding its services to support virtually any cloud workload, and it now has more than 200 fully featured services for compute, storage, databases, networking, analytics, machine learning and artificial intelligence (AI), Internet of Things (IoT), mobile, security, hybrid, virtual and augmented reality (VR and AR), media, and application development, deployment, and management from 81 Availability Zones within 25 geographic regions around the world, with announced plans for 21 more Availability Zones and 7 more AWS Regions in Australia, India, Indonesia, Israel, Spain, Switzerland, and United Arab Emirates (UAE). Millions of customers—including the fastest-growing startups, largest enterprises, and leading government agencies—trust AWS to power their infrastructure, become more agile, and lower costs. To learn more about AWS, visit aws.amazon.com.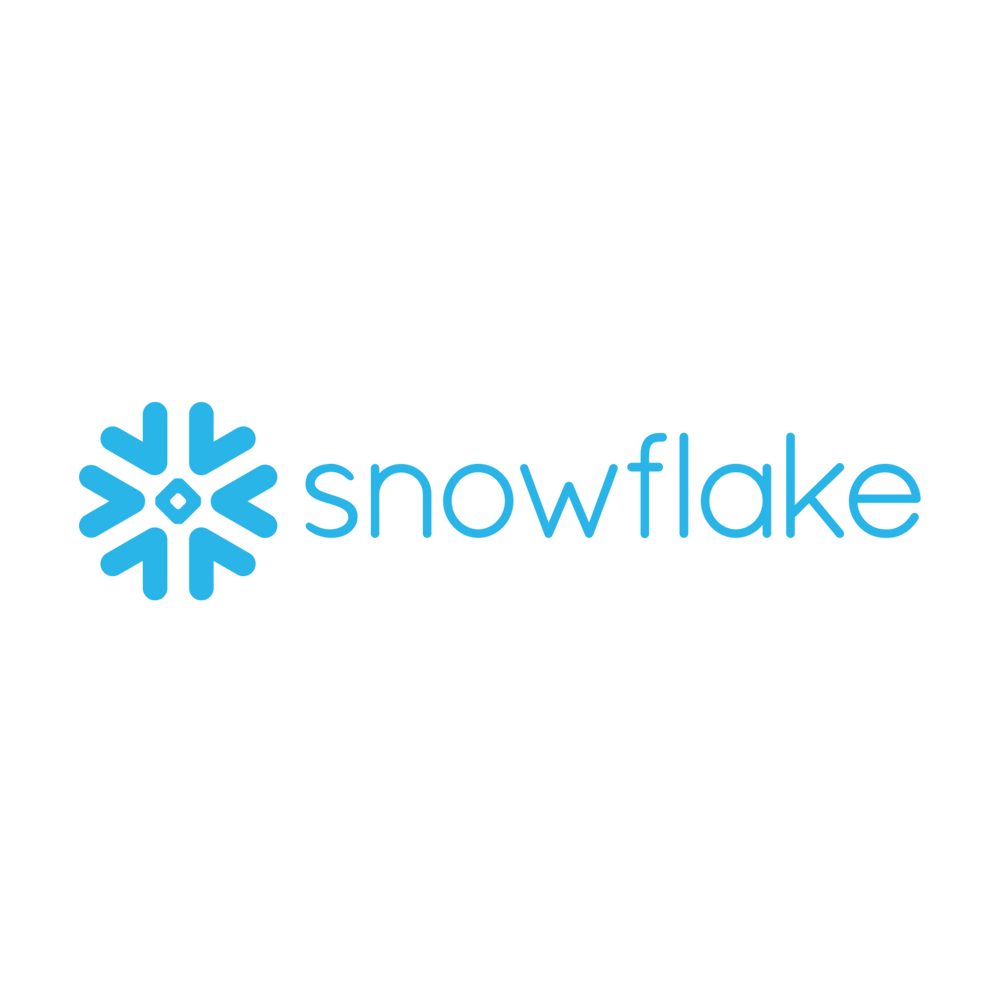 Snowflake
Organizations use Snowflake's Data Cloud to unite siloed data, discover and securely share data, and execute diverse analytic workloads across multiple clouds and geographies. Organizations, including 187 of the 2020 Fortune 500 as of April 30, 2021, use Snowflake's Data Cloud to power their businesses. Learn more at snowflake.com